Welcome to Marquette Township!
---
We take great pride in our community; and the high quality services that we provide to our residents, businesses, and guests. Our community blends unique options for urban and rural lifestyles; while preserving opportunities for a wide variety of cultural, recreational, entertainment, commercial, and educational pursuits.
Please scroll down for news and recent activities!
---
FORMER TOWNSHIP FACILITIES FOR SALE. Please see "Documents" on the left, then "Property for Sale."

Please see "Documents" for updates on the Road Millage that passed. Click on Road Facilities Plan, then Road Millage Update June 2015.
---
Rubbish/Leaves/Brush Drop Off Site is located on County Road 492. It is the first Wednesday of every month. The time is 12-7 pm. More information is listed under the Public Works tab, then Documents, then Solid Waste.

---
_______________________________________________________________________________

NOTICE OF PUBLIC HEARING - MARQUETTE TOWNSHIP PLANNING COMMISSION
Notice is hereby given that a Public Hearing will be held by the Marquette Township Planning Commission on Wednesday, June 25, 2014 at 7 p.m. at the Marquette Township Community Center, located at 1000 Commerce Drive in Marquette Township, Marquette County, Michigan to receive public comments on the following proposed zoning text and zoning map amendments to the Marquette Township Zoning Ordinance Articles:
Article II – Definitions
Article III – Zoning District & Maps
Article XIV – Principal Uses Permitted In Districts
Article XVIII – Performance Requirements
These draft amendments to the zoning ordinance and zoning map are being proposed in order to better reflect development patterns that have already occurred, or that are anticipated to occur in the near future, regarding specific zoning districts. A new Forest Recreation Zoning District is also proposed to promote the protection of valued natural, cultural and recreation assets in Marquette Township. Written notice to all affected property owners will also be given, per the requirements of the Michigan Zoning Enabling Act (PA 110 of 2006, as amended).
The Marquette Township Zoning map and text are available for review from 8:00 a.m. – 5:00 p.m. Monday through Friday at the Township Community Center and online at www.marquettetownship.org. Written comments regarding the public hearing will be accepted until 5:00 p.m. on Tuesday, June 24, 2014, or may be distributed at the meeting. Attendance is encouraged. For questions, contact Jason McCarthy, Zoning Administrator at 228-6220 ext 105.
This notice is posted in compliance with Public Act 110 of 2006, as amended, the Open Meetings Act, and the Americans with Disabilities Act (ADA).
The Charter Township of Marquette will provide necessary reasonable auxiliary aids, and services, such as signers for the hearing impaired and audio tapes of printed material being considered at the public hearing, to individuals with disabilities at the meeting or Public Hearing upon five (5) days notice to the Township.
INFORMATION ON THE PROPOSED REZONING CAN BE REVIEWED BY CLICKING HERE.
---
---
ADOPTED RECREATION PLAN | 2014-2018
Marquette Charter Township has completed a Recreation Plan designed to help guide the township's next five years of recreation planning and implementation. The plan is available for viewing by clicking HERE or on the plan cover, below.
A hard-copy is available for review at the Marquette Township Hall & Community Center at 1000 Commerce Drive, Marquette, Michigan 49855.
---
The New Year's Edition of the Township Crier is here! Please click on the cover below to download.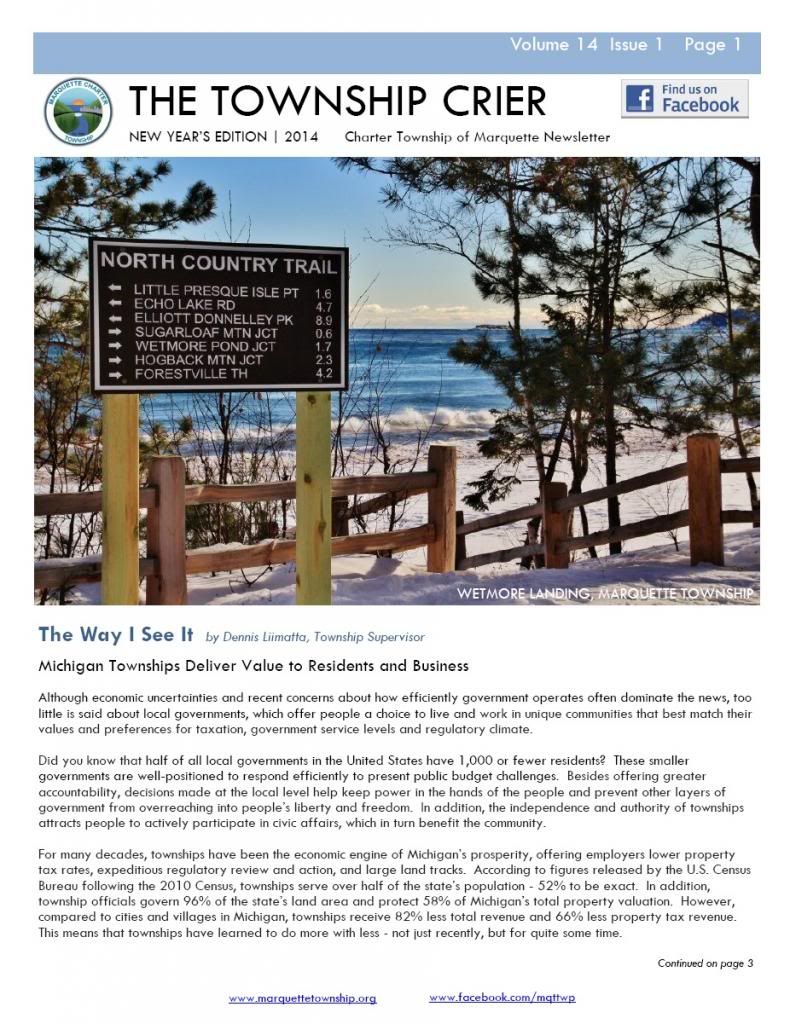 ---
INTERESTING READ! See "ANATOMY OF A TOWNSHIP" under Documents.
---
Marquette County is in the process of updating their Recreation Plan. Please take a moment to fill out their quick online survey by clicking on the image below. Thank you!
---
Marquette Township staff have been attending meetings regarding the potential for expansion of Broadband Service in our area. Below is a map of current service levels. For a higher resolution map, click on the image. For more information on the Connect Michigan project, click here.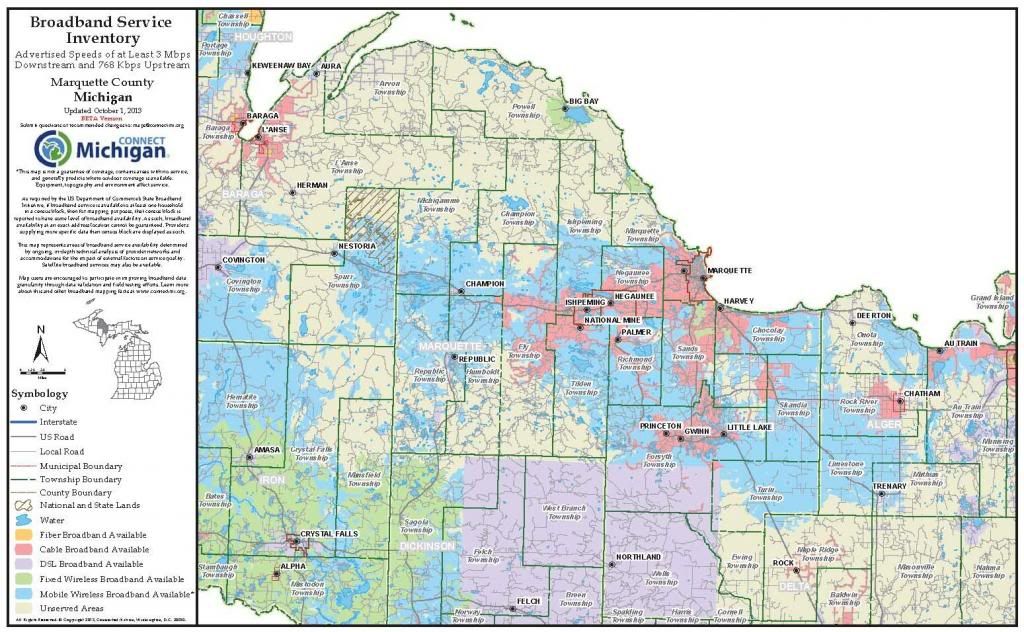 ---
For information on renting the Township Community Room, please click on Documents (on the left), then Community Room Facilities Agreement.

---
Township Board Meetings can now be viewed by clicking on the below icon: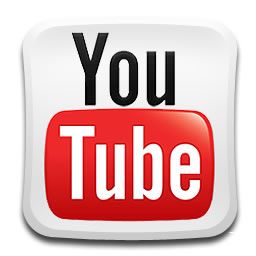 ---
NEW ADDITION TO THE IRON ORE HERITAGE TRAIL
For a video preview of the recently completed segment of Iron Ore Heritage Trail from County Road 492 to the City of Marquette, click HERE.
---
SPRING/SUMMER TOWNSHIP CRIER
The spring/summer newsletter is here! Please click on the below image to view the entire
document.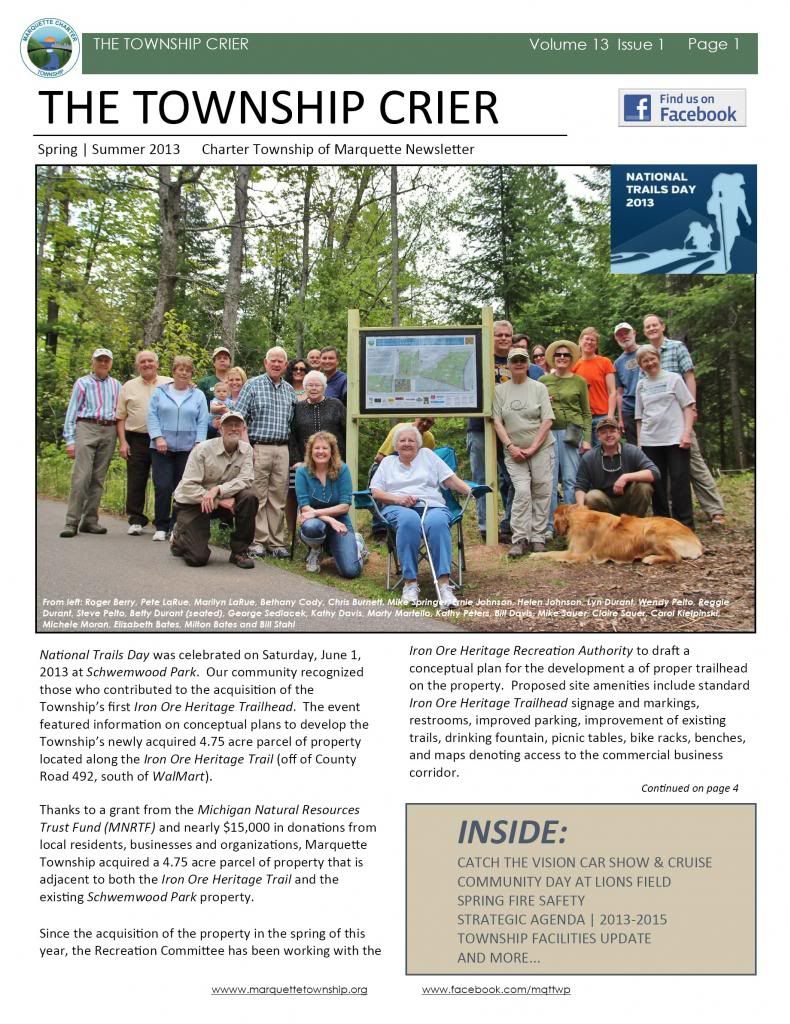 ---
HISTORY OF CHARTER TOWNSHIP OF MARQUETTE | 1848-1998
Click Here to download the PDF. (Large document, may take 20 seconds to open)
---
MASTER PLAN | 2013
The Planning Commission recently adopted an update of the Township's Master Plan. To view the Master Plan | 2013, please click on the the cover image below:
---
NEW TOWNSHIP FACILITIES TO BE COMPLETED IN SUMMER 2013
We are pleased to announce the construction of new Township facilities. In the summer of 2013, we will relocate our Township Community Hall/Center & Fire Hall to the corners of Moran/Venture Drive & Commerce Drive, north of US-41 and the Westwood Mall, as depicted in the map further below.
We have experienced substantial growth over the course of recent history which has led to the expansion of the services that the Township provides; an increase in the number of employees utilized to provide these services; and the amount of space required to house those employees, as well as, the equipment and materials required to perform their duties.
The existing Township Hall was completed in 1983 and has served the Township for nearly 30 years. Prior to that, a former one-room schoolhouse was used as the Township Hall from the mid-1950s - 1983. As with the existing Township Hall (which won an award from the U.S. Department of Energy for Energy Efficiency in 1983), the new buildings will be high-performance, efficient, sustainable structures. The Township Hall is proposing to utilize geothermal heating and cooling as well as solar-generated back-up power. More importantly, it will feature a community room that may be used by all Township residents for various events. The new facilities will be centrally-located in the Township and with the majority of the Township's population (Trowbridge Park).
The existing Marquette Township Fire Hall has been in operation since 1979. Over the course of their history, the Fire Department has hired full-time and additional on-call staff. The number of fire apparatus (fire trucks) has also increased over the years as the department's responsibility has grown to accommodate the developing Township, and mutual aide agreements that have been established with surrounding municipalities. The new Fire Hall will also be constructed utilizing the latest technologies and will be located in a position to reduce response times to the majority of calls they receive for fire and emergency services. The apparatus bays will feature three drive-through lanes and the structure will be outfitted with a training room, fitness room, kitchen and a hose tower.
The Public Works Department will be consolidating and relocating to the existing Fire Hall. That structure will be remodeled to accommodate their needs and it will also feature the relocated, Monthly Household Refuse Drop-off Site.
In conclusion, these new facilities will provide a centrally-located gathering place for the community; sufficient office/storage/apparatus space for next 20 - 25 years; a consolidation of Township services and resources; a position near projected future growth; a catalyst for additional economic development; a professional image to incoming developers and stakeholders; modern, high-performance, energy-efficient, sustainable structures; and an enrichment of local public and private partnerships. The Township Board and staff have taken measures to ensure that this community-wide enhancement will be completed without having to involve the public through a millage request or addition taxation.
---